AREA ATTRACTIONS
Outdoor enthusiasts will enjoy fishing, nature areas, hiking trails, hunting and picnic areas near the lodge. Cherry Hill Country Club is less than 3 miles away. Surrounded by the Monongahela National Forest and the Cranberry Wilderness area, Richwood is known for the best trout fishing in the eastern United States.
Cherry Hill Country Club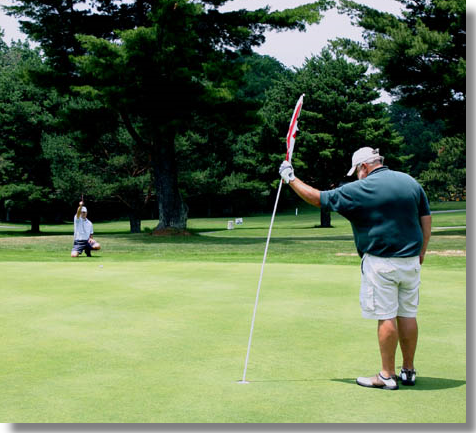 Located less than 3 miles from Four Seasons Lodge, Cherry Hill is one of the best kept golfing secrets in WV. Open to the public, it is a full service golf course which includes restaurant, shower facilities, and more.
Cranberry Glades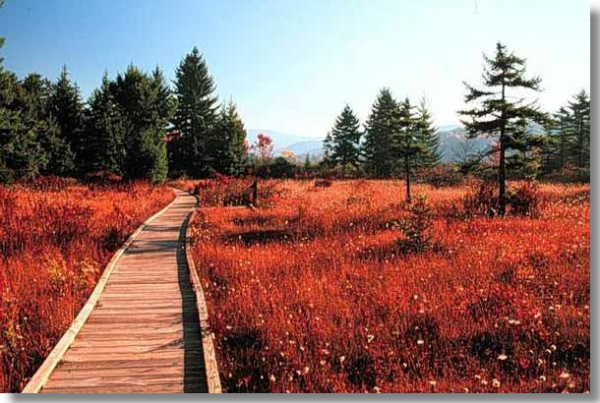 West Virginia's Cranberry Glades consists of four bogs whose plant and animal life is similar to that found in the bogs or "muskegs" of the north. A half-mile boardwalk has been constructed through two of the bogs so you can enjoy the area without disturbing this fragile community. The Botanical Area encompasses 750 acres. Guided tours are conducted throughout the summer months. Contact the Cranberry Mountain Nature Center to inquire about scheduled tours or to schedule a special tour.
Cranberry Wilderness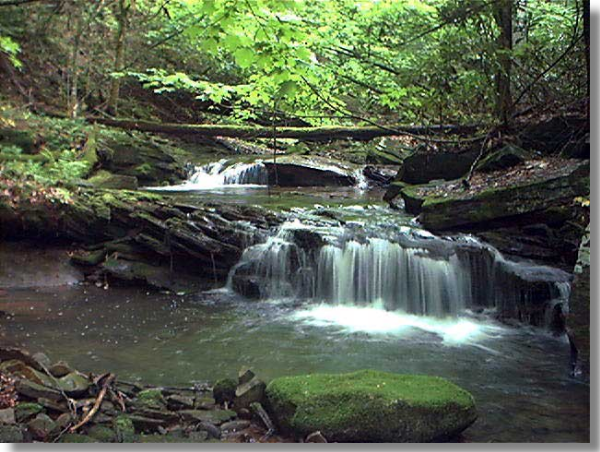 The Cranberry Wilderness is located on the back-slope of the Allegheny Front. The area is drained by the Williams River and the Cranberry River, both of which are tributaries of the Gauley River, which in turn unites with the New River to form the Kanawha River, which is a tributary of the Ohio River. The area just east of the Allegheny Crest, which is the border of the Cranberry Wilderness, is drained by tributaries of the Greenbrier River, which flows into the New River.
Summit Lake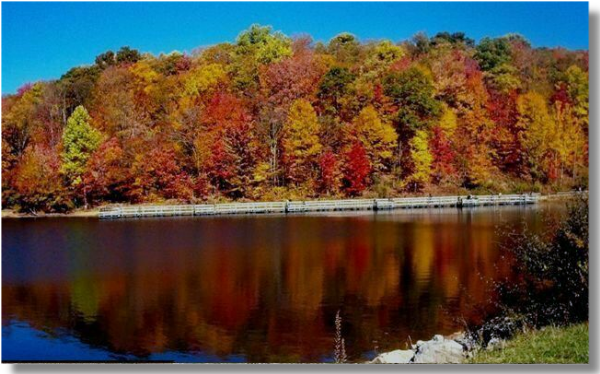 Located approximately 10 miles east of Richwood, WV, Summit Lake is a popular 43 acre cold water fishing lake. Stocked with trout, the lake has an accessible fishing pier and boat launch. Gasoline motors are prohibited but electric motors are allowed. Hiking and mountain biking is available on nearby trails: Summit Lake Trail and Pocahontas Trail. There are two Camping Areas with bathrooms.
Highlands Scenic Highway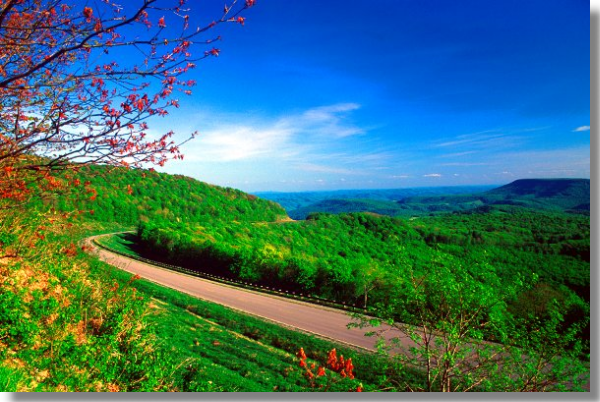 The Highland Scenic Highway is a beautiful corridor through the Monongahela National Forest. This Scenic Byway extends 43 miles from Richwood to US Route 219, seven miles north of Marlinton, WV. The Highway traverses the mountainous terrain of the Allegheny Highlands and Plateau, and rises from Richwood, elevation 2,325 feet, to over 4,500 feet along the Parkway.