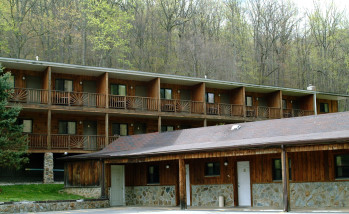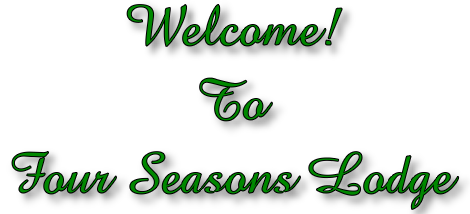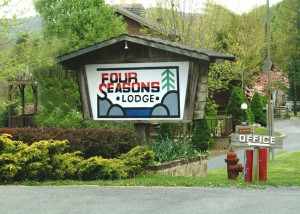 Welcome to Four Seasons Lodge in Richwood, WV
Under New Management
PLEASE CALL FOR RATES
Four Seasons Lodge offers accomodations in a spectatcular mountain setting. Guests can literally hike, fish, bird watch or explore just outside their front door. Just one mile outside Richwood, WV, Four Seasons is nestled on the banks of the Cherry River, the gateway to the Monongahela National Forest. Come relax with us and enjoy our scenic surroundings.
Ammenities
Your comfort is important to us! That's why Four Seasons offer what most retreats don't. Each room has a wide-screen TV, refrigerator, microwave and much more. Whether your passing through or vacationing for a week, our mission is to make your stay the most pleasant ever!
Kids Under 13 Stay Free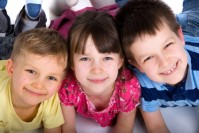 We love Children! There's plenty of room to throw a ball, turn somersaults in the grass or fish in Rudolph Falls. Children are an important part of your life and our life, too. That's why we offer free accomodations for kids under 13 when accompanied by an adult.
Pet Friendly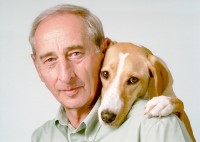 At Four Seasons we like to think that Pets are People, too. Yes, even Fido rests easy. There's plenty of room to walk and play.